Trailer and Equipment Rentals in Springfield, OR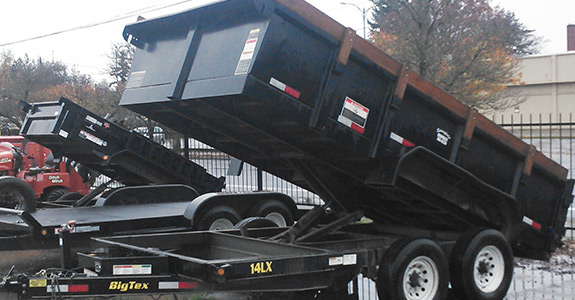 Make your home renovation projects easier with equipment from Springfield Rentals. We offer heavy equipment rentals, including trailers, dump trucks, excavators, backhoes and much more, so that you can get the job done quicker and without having to pay an arm and a leg buying the equipment you need.
Everything You Need
Springfield Rentals has been the trusted source for trailer and equipment rentals in Springfield, OR for more than 50 years. Since 1958 we've provided heavy-duty equipment to our customers at an affordable cost in order to help make large projects more manageable. Whether you're a contractor in need of a large bulldozer or a homeowner in need of a riding lawnmower, we can provide you with all the machinery you need at a fraction of the cost of buying it. If you aren't exactly sure what you need for a particular project, our knowledgeable staff will point you in the right direction.
At Springfield Rentals, we're committed to providing top-quality equipment and superior customer service to match. Whether you're seeking dump trucks, excavators, backhoes or trailer and equipment rentals in Springfield, OR, you can be sure that you'll be offered products that work, by people who care. We treat every one of our customers with the same level of service and respect, and that's how we've become so highly recommended over our years in business. Take a look at just a few of the other reasons why people tell their friends and family to contact us for all of their equipment rental needs:
We believe in direct and upfront pricing.
Our trailer and equipment rentals are serviced and maintained regularly to ensure your project is completed on time.
We only rent equipment from reliable brands including John Deere, Bobcat, Ditch Witch, BigTex, Vermeer and more.
We have been in business for more than 50 years and have the knowledge necessary to help our customers make the best rental decisions.
We're open every day of the week to ensure that you get what you need, when you need it.