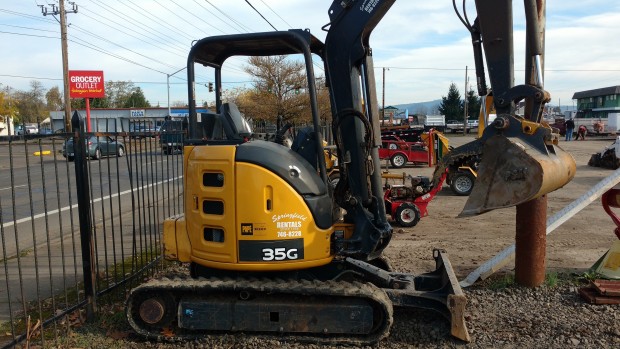 Large outdoor projects can be a lot to take on, but your job is made significantly easier with quality equipment from Springfield Rentals. Whether you need landscaping tools for your residence or larger machinery for a contracting job, we're here to help. We not only offer a wide array of construction and landscaping equipment rentals, we also offer the expert advice that our customers have come to revere over the years. The professional staff at Springfield Rentals is dedicated to providing each and every customer with the service and the products they need. Just take a look at a few of the high-quality products we have to offer.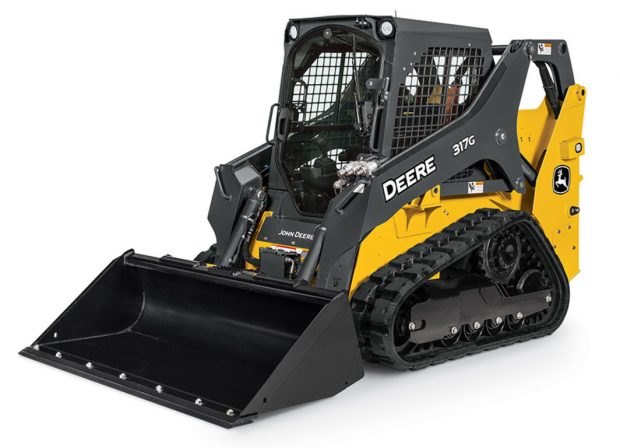 Construction Equipment Rentals
Construction is hard work. Here at Springfield Rentals, we offer a wide variety of heavy-duty equipment to make it easier. We're one of the top providers of heavy equipment rentals in Springfield, OR and have been helping homeowners and contractors alike since 1958 throughout the Willamette Valley. We have a large variety of equipment, including skid-steers, mini-excavator rentals, trenchers, compactors, backhoe rentals, stump grinders, dump truck rentals, tractors, concrete tools and much, much more. We make you, our customer the focus and pride ourselves on helping you get your job done, big or small. We specialize in equipment for both contractors and homeowners. At Springfield Rentals, we take great pride in keeping full stock of our construction equipment and offer unbeatable prices to our customers.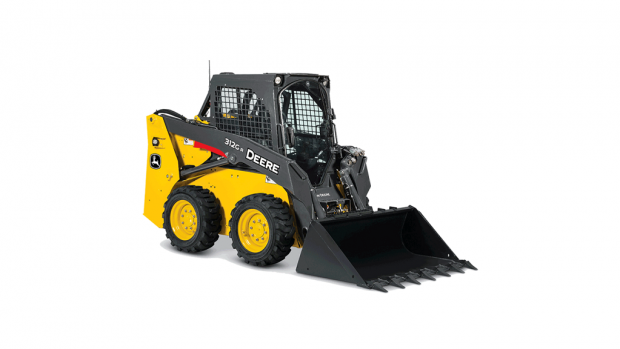 Lawn and Garden Equipment Rentals:
We provide our customers with the dependable equipment they need to complete their lawn and garden projects including aerators, tillers, log splitters, wood chipper rentals, pole saws for limbs, sod cutters, hedge trimmers, lawn mower rentals, and much more. Whether you're sprucing up your garden or cutting down trees in your yard, our high-quality equipment makes even the toughest jobs easier.
Sample Equipment for Rent
Tractors (26hp, 38hp and 39hp, includes trailer rentals)
Skid Steer (Bobcat MT55 mini track loader, Vermeer 725 mini track loader, John Deere 312GR, John Deere 317G tracked, Bobcat T450 tracked)
Mini-excavator rentals (4000-10000lb, includes trailer rental)
Chippers and stump grinders
Thatchers, aerators, sod cutters, brush mowers (includes trailer rental if necessary)
Tillers (front and mid-tine as well as rear-tine hydraulic, includes trailer rentals)
Dump truck rentals (5'x8′ up to 7'x14′, capacities of 3000lbs to 9500lbs)
Enclosed trailers (5'x8′ and 7'x20′)
And MUCH MORE!
We offer 4-hour rental rates for most equipment, please call for a quote!
No matter what your equipment needs may be, Springfield Rentals is here to help. We keep our equipment well stocked and offer our customers only the highest quality, heavy-duty equipment available from trusted brands like John Deere, Bobcat, Kubota, Stihl, Vermeer, BigTex and more. Make your construction and landscaping jobs easier and contact us today at 541-746-8228 to see what we can do to help you get your job completed on time.